What is Economics in CSEET & How to Prepare Economics for CSEET.
Getting through the CSEET examinations requires a committed mindset and the relevant resources to prepare your subjects from. Without the right guidance, your studies may get direction less and less result oriented. Among the different subjects, one paper in the CSEET examinations is of Economics and Business environment.
Let us answer the simple questions first – What is Economics in CSEET? The economics subject in the CSEET examinations has been designed to include topics like national income, demand and supply, union budget, financial markets, and the concepts of business environment. The CSEET economics and business environment question paper is an assortment of topics like these.
The next big question is – How to Prepare Economics for CSEET?
Economics is an important subject, both from the CSEET examination's perspective and from the point of view of basic knowledge that every CS must have.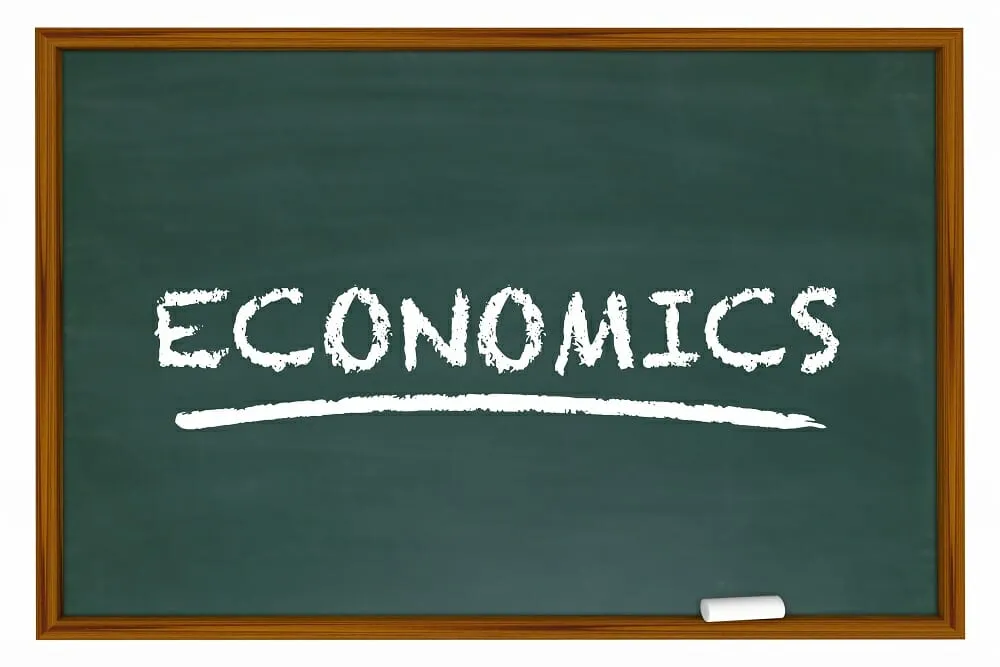 So it is important to prepare the subject thoroughly and with full determination. Here are some CSEET Economics Examination Tips that can help you to focus your time and efforts in the right direction and excel in your exams.
Paper-3 Economic and Business Environment Syllabus :
Objective: To test understanding on concepts of Micro & Macro Economics with a focus on Indian economic system. To test understanding on various crucial elements of business environment.
Marks: Total Marks is 50 Marks
Part A– Economics (25 Marks)
Part B – Business Environment (25 Marks)
Part A– Economics (25 Marks)
Basics of Demand and Supply and Forms of Market Competition

Theory of Demand and Supply
Equilibrium Price
Elasticity of Demand and Supply and other related concepts
Increase and Decrease in Demand and Expansion and Contraction of Demand
Forms of Market Competition- Monopoly, Duopoly, Oligopoly, Perfect Competition and Monopolistic Competition

National Income Accounting and Related Concepts

Meaning and methods to compute National Income
Key variables of National Income (GNP, GDP, NNP, NDP etc.)

Indian Union Budget

Key terminologies / heads covered under the budget
Revenue and Capital Budget
Major components of Revenue and Capital Budget
Meaning of Fiscal Deficit
Components/ Variables covered under Fiscal Deficit

Indian Financial Markets

Overview of Indian Financial Ecosystem
Key facets of Indian financial system
Growth of Financial Institutions
Public and private sector banks
Industrial Finance Corporation of India, Small Industries Development Bank of India
Regional Rural Banks
Cooperative Banks
Non-Banking Finance Companies
Basics of Capital Market: Types of Shares and Debentures
Financial assistance scenario for Small and Medium Enterprises and Start-Ups.

Indian Economy

Primary (Agriculture and allied activities)
Secondary (Manufacturing)
Tertiary (Services)
Current scenario of agriculture and allied activities in India
Agricultural and Industrial Policies of India
Current scenario of services sector in India
Balance of Payments
Components of Balance of Payments
Favorable and Unfavorable Balance of Trade
Foreign Investments in India- Types and Flows
Part B – Business Environment (25 Marks)
Entrepreneurship Scenario

Government initiatives to foster entrepreneurship
Need for entrepreneurship in India
Bottlenecks in entrepreneurial growth

Business Environment

Overview of Business Environment
Features and factors influencing business environment
Types of environment: Economic environment, Socio-cultural environment, Political environment, Legal and Technological environment
Ease of Doing Business Index by World Bank for India and Department for Promotion of Industry and Internal Trade (DPIIT) for States

Key Government Institutions

Basic awareness about various institutions and regulatory bodies in India such as NITI Aayog, MCA, SEBI, RBI, IBBI, CCI, NCLT/NCLAT etc.
Conceptual Understanding
Economics is a subject which contains detailed concepts that require a comprehensive understanding of the topic. It is not one of those theory subjects which can be crammed and good marks can be scored based on your memory.
Instead, this subject requires you to spend more than half of your allotted time deeply understanding all the concepts, and then move on to solving questions and past year question papers.
Once you denote more time to concepts, you will take lesser time in answering the questions. The grasp on the concept is a must. So we suggest you to keep your mind open when sitting in your classes.
The answer is hidden in the question
This sentence is true for a very few of the subjects, and CSEET Economic and Business Environment is one of them. Most of the students start attempting the question even before reading it properly. And by the time they read the question again, they have already attempted half the answer incorrectly.
Such inefficiencies should be avoided, especially in Economics paper. When you are given the question paper, make sure that you read the questions at least twice.
If the question is lengthy, then make sure you read it whole at least once, then start attempting it step by step, and ensure that you keep re-reading the question in between your answers so as to not miss out on any important information.
Follow past year question papers
It can turn out to be a good strategy for students who do not wish to devote a lot of time to this subject and want to focus on other subjects.
You can follow the past year papers and note down the 5 most important topics from where the questions are usually asked. Then your exam strategy should be to prepare those topics from scratch, and prepare them completely, not missing out on any sub-topics.
This tip might not get you an awesome score but it will surely help you in securing good enough marks. But for students who do not want to leave any stone unturned, you can skip this tip
Read the CSEET study material
Well again this might not be a cup of cake for everyone. This mammoth task of reading the study material will take a lot of courage, time, and efforts. But once you accomplish it, you can be rest assured that nothing in that paper will come as a shock to you.
The questions might be different but your knowledge will help you in getting to the answer. For CSEET study material pdf free download – you can visit the ICSI website and refer the online copy.
All shapes and sizes
So this tip is for all. You should try not to miss out on any diagrams that are given in the chapters. Basically, a diagram will serve you two purposes.
Before reading further check out these posts
One it will help you remember and understand the concept very clearly, because visual images are easy to recall during exams. And second, if a direct question is asked, you can answer it very well.
Diagrams are like the lifeline of any economics paper, and for the sake of studying economics, you should not ignore them at all.
Make your own notes
It can do wonders to your understanding, if you make a little extra effort and make your own notes during a class.
Your own handwritten notes, in your own language and tone can make you understand the concept better when you do self-revision. Besides, economics is a big subject so you need to make sure that you have to-the-pint notes with you to save time.
Consistency
Don't lose your grip on the subject. And the best way to do it is to keep in touch with the subject regularly. It does not mean that you have to open your CSEET economics notes pdf daily, you can do it every alternate days, or at least one day a week. But don't lose track.
Stick to your time table and make sure you incorporate economics in it even when you are doing other subjects.
The big picture
In economics, it might sometimes happen that while reading the content of a topic, you lose insight into what the main topic was and it may hamper your overall understanding. To avoid such circumstances, it is recommended that you keep in mind the main heading before starting a sub-heading. It will help save a lot of time as well.
At the end, it all comes down to how much did you really understand. The quality matters , and not the quantity of the topics that you did. If you follow even one or two tips out of the above, you will be able to score good. If you manage to follow all the tips, it will boost your confidence to several folds.
When preparing economics, you need to keep in mind that the questions can be direct or can be indirect as well. Keep your strategy in mind, remember time management and never lose focus of your goal.