When it comes to CS, there are no shortcuts to success!
Perseverance and dedication are the two pillars on which the foundation of a successful result in CS exams is built. CS is a very study intensive course and requires utmost commitment.
Our CS classes in Pune impart relevant knowledge and help students to deeply understand all the important concepts that come within the purview of this course. A candidate who wants to pursue the Company Secretary course under the new scheme of examination has to complete the following three stages: Foundation Programme, Executive Programme, and Professional Programme. We provide high quality of coaching and mentoring for all the three competitive levels.
The unyielding trust that our students and their parents place on us is a living testimony to the fact that there is none better than us.
Our unwavering support at all stages and true guidance go a long way in helping students achieve their desired marks. We understand that new generation students are our most glorified hope and have great potential to direct the future of corporate world to a new path. Therefore, we endeavour to coach them to be the best. We are totally committed to whet raw talent into brilliant minds and shape the career path of our students.
CSEET
CS Executive
CS Professional
We keep abreast of all the recent amendments and case laws and incorporate them in our study material. Our classes not only improve the writing skills but also the drafting skills of the aspirants. CS is a very reputed course and a lot of emphasis is paid on the way in which candidates convey their responses.
We strive to develop long-term relationships with our students, which helps them to openly approach us with any kind of questions or doubts. We have well experienced and co-operative faculties from pure academics as well as from Industry who bring their practical knowledge and insights from the "real world" into the classroom.
Don't go by elaborate advertisements by institutes endorsing complete success. Do some research of your own regarding the results and success rate of the various coaching institutions in your vicinity. You will know the difference!
Best Classes For CA & CS in Pune Maharashtra (Professional CS Classes in Pune)
CS is the identification for the second level of the CS (Company Secretary) course conducted by the ICAI (Institute of Chartered Accountants of India). The course is recognized as IPCC (Integrated Professional Competence Course) and the examination at the end of the course is recognized as IPCE (Integrated Professional Competence Examination). This is the second level for all students taking up the course of Chartered Accountancy after getting through the CSEET (Chartered Accountancy Common Proficiency Test).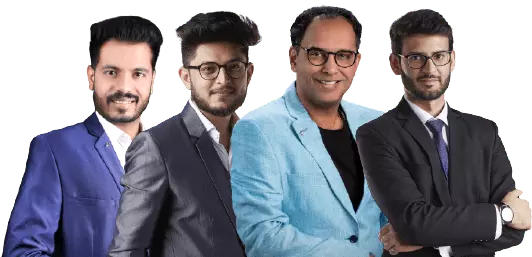 In the CSEET curriculum, only the working knowledge of the core and related subjects to the accountancy profession is instilled. The unique characteristic of the entire theoretical education of the Company Secretary Curriculum is the supportive and complementary practical training. An applicant would undergo theoretical education and 3 years of practical training after passing group 1 of CS.
Eligibility
• An applicant is eligible for enrolment in any of the levels of the IPCC course on passing the Senior Secondary Examination (10+2) and the Common Proficiency Test, conducted by an examining body constituted by an Indian law or an examination recognized by the Central Government or equivalent

• An applicant who has already passed the Entrance Examination, Foundation Examination or Professional Education shall be entitled for enrolment to this course subject to fulfilment with relevant conditions.

• An applicant who was already registered for Professional Competence Examination (Course 2) cum article ship shall be entitled for enrolment to this course subject to fulfilment with relevant conditions.
Procedure of Registration
An applicant is required to submit the following along with the CSEET enrolment form:
• Along the mentioned form, the applicant must submit the prescribed registration fee in the form of a Demand Draft in favour of the Secretary, The Institute of Company Secretary of India payable at any place, depending upon the residence of the applicant
• The applicant also needs to present a proof of passing the CSEET and Senior Examination (10+2) conducted by the examining body constituted by the Indian law or an examination recognized by the Central Government
For getting on with this course, it's important to join best CS classes in Maharashtra and what better than Unique Academy For Commerce. We are located in Pune and take pride in saying that we are one of the best classes for CS final in Pune and are also renowned to be the best classes for IPCC in Pune. So, if you want to join the best CS classes in Maharashtra or other equivalent degrees then contact us on the numbers provided.
The Company Secretary is:
• An in-house legal expert; a compliance officer of the Company.
• An expert in corporate laws, securities laws & capital market and corporate governance
• Chief adviser to the board of directors on best practices in corporate governance
• Responsible for all regulatory compliance of company
• Corporate planner and strategic manager
Is it the Right Career for Me?
If you have good judgmental quality, legal aptitude, interest in current affairs and good administrative ability then company secretary is an ideal career path for you.
Other essential skills required for this job profile include good communication skills, a firm grounding in accountancy, secretarial practice and keen mind to learn new things.
Start Early
Clearing your 10+2 is the basic criteria for making a move towards this particular career path. At this level, you can join the foundation level course. However, you can also get admission to the executive level of the company secretary course if you have earned your graduate degree or any other equivalent or higher academic qualification.
Role of a Company Secretary A Company Secretary being multidisciplinary professional renders
services in the following areas:
How to be a Company Secretary- Step-by-Step
Overall, there are three qualifying stages for becoming a company secretary, namely, the foundation level, the executive level and the Professional level. You can join the foundation course after completing your 10+2. Alternatively, you can complete you graduation, post-graduation or any other professional qualification to seek admission directly into the executive level.
CSEET Level
Candidates who have passed senior secondary (10+2) can apply for the foundation course. The duration of the foundation course is eight months. Students are required to pass the foundation examination within three years from the date of their admission.
CS Executive Level
Once you have cleared the foundation course and your age is not less than 17 years, then you can apply for the Executive level. Graduates, post-graduates (excluding fine arts students) and those who have passed Inter level from ICWAI or ICAI or any other recognized accountancy institution in India or abroad can directly enrol into the executive course without going for the foundation course.
Before reading further check out these posts:
CS Professional Level
The final stage of the company secretary course imparts training on a wide variety of specialized subjects.
Training
Training is an important aspect of the company secretary course. You will have to undergo short term training programs during the intermediate level and after the final level examination of the company secretary course. These short term trainings improve your communication and management skills and also help in personality development.
Furthermore, you will have to acquire practical training after completing the intermediate or final level examination to obtain an Associate Membership of ICSI. This training is essential since it gives valuable insight into the working of the corporate sector and also provides practical exposure to industry standards. This training can be completed in companies sponsored by ICSI or under the guidance of a practicing company secretary.
Once you have successfully completed the professional level course along with the practical training you are admitted into the institute as an Associate Company Secretary. From this point onwards, you can look for prospective job openings.
EMPLOYMENT PROSPECTS OF CS
A qualified Company Secretary has openings in Employment and as Practicing Independent Professional.

• Companies with a paid up share capital of Rs.5 crore or more are compulsorily required to appoint a whole-time Company Secretary under Companies Act,2013.

• All companies seeking listing on Stock Exchange are required to appoint a whole-time Company Secretary.

• Membership of the Institute is recognized for appointment to superior posts and services under Central Government

• Membership of the Institute is a recognized qualification for recruitment from Grade I to Grade IV in the Accounts branch of the Indian Company Law Service.

• Almost every kind of organization whose affairs are conducted by boards, councils or other association, federation, authority, commission or like , finds it useful to appoint a person who holds the qualification of Company Secretaries in key administrative position..
Company Secretary as an independent professional
Company Secretaries in Practice render services in the following areas:
1. Legal, Secretarial and Corporate Governance
2. Corporate Restructuring
3. Foreign Collaborations and Joint Ventures
4. Arbitration and Conciliation
5. Financial Management
6. Project Planning
7. Capital Market and Investor Relations
8. Due Diligence
9. Corporate Advisory Services